Meet the Team at Siren Dental Clinic
At the core of our dental practice is a friendly team of professionals that are dedicated to your utmost comfort and optimal oral health. We view each patient as a unique individual, and tailor each treatment to your specific needs. As part of our commitment to providing close, personalized attention to every patient, we want to encourage patient communication. Please know that we are here to provide outstanding patient care, and that we value the trust you have placed in us.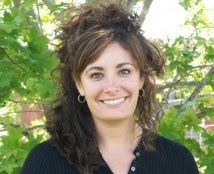 BECKI
Becki is a Certified Dental Assistant and enjoys getting to know her patients. She also enjoys working as part of a team and the people she works with. It is important to her to make her patients feel as comfortable as possible and their appointments to be a positive experience. In her spare time, she enjoys spending time with her husband and two children.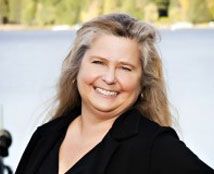 SHARON
Sharon attended MIMDA and graduated as a Certified/Registered Dental Assistant. She worked as a chair side assistant for many years and is currently the office administrator. She loves getting to know each patient and helping them have a great experience when visiting our office. In her free time she likes to scrapbook, swim, garden, attend sporting events and play with her grandchildren.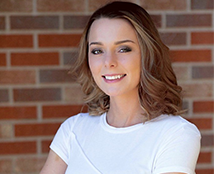 SHEYANNE
Sheyanne is a Certified Dental Assistant, she graduated in May 2019 from WITC, Rice Lake. She takes pride in giving each of our patients the best care possible. In her spare time she enjoys spending time with her daughter and friends.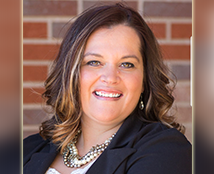 JODI
Jodi first came on board as a dental assistant student from WITC, Rice Lake in the spring of 2019 after working 10+ years in the medical field. She graduated as a Certified Dental Assistant in May and joined our team in June. She genuinely enjoys helping any and all patients achieve their best health and smiles.
Jodi has 3 children that keep her very busy with sports and activities but loves every minute of it. She also enjoys going on adventures/vacations and spending time with friends & family.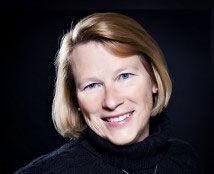 TRUDI
Trudi earned her degree as a Dental Hygienist from Lake Superior College, Duluth MN. She is committed to encouraging and educating her patients in their dental health. Trudi enjoys cooking, snowshoeing, bowling, doing anything outdoors and spending time with her children, grandchildren and family.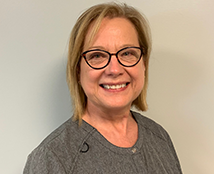 JEANNIE DRINKWATER
My name is Jeannie Drinkwater and I work 2 days a week as a hygienist at Siren Dental. I started Sept. 2018. Previously, I worked at Bay Dental Care in Bayport MN and lived in Hudson WI with my husband Jim. When he retired, we move to our little cabin on Dunn Lake north of Spooner. We had to winterize as it was built in 1947 as a seasonal cabin. We couldn't expand much as we're too close to the lake so we're at about 520 square feet. Good thing we're both outdoor people, swimming, paddleboarding, kayaking, gardening, chopping wood till fall and then skiing and snowshoeing in the winter. We love it out here!
We have 2 kids, our daughter and her husband live in the Monterey area in California. Always fun to visit them! Our son and his wife live in Burnsville, MN and they try to come out and visit whenever they can.
I feel very lucky to be working at this clinic with Dr. Cruz and the rest of the team!